Work One-On-One With A Professional In Our Private Training Program
Whether you're hoping to work on a specific skill or you just prefer the one-on-one setting, our Private Training at Emerge Jiu Jitsu has the answer.
These sessions are scheduled by appointment only and can help you build your skills with ongoing feedback and instruction from a dedicated professional. All ages and experience levels are welcome.
Join us in Vancouver today for the best Brazilian Jiu Jitsu training around! Just fill out the short form to learn more!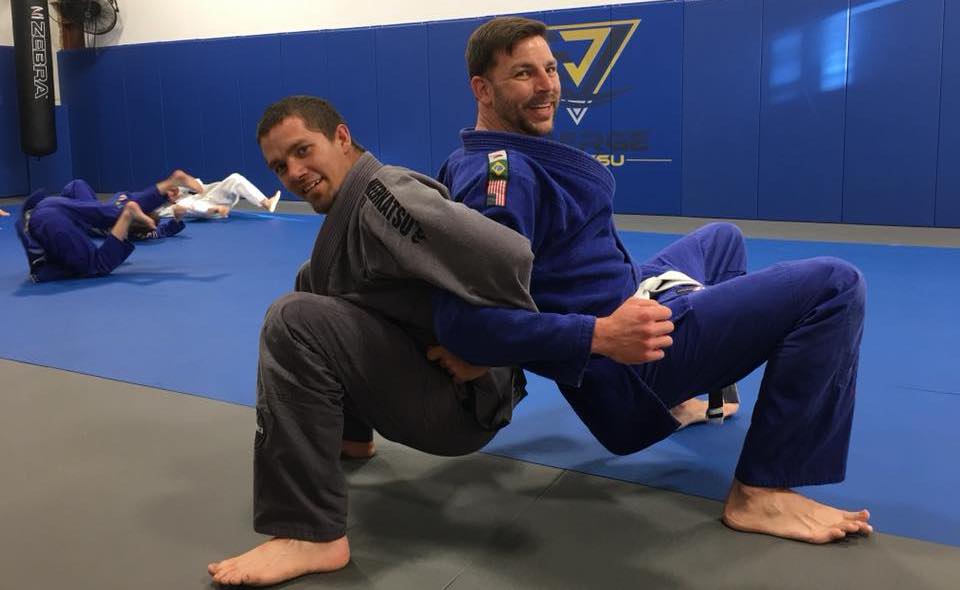 What Can You Expect From Our Private Training?
Our goals are your goals.
Each Private Training session is built around the priorities you have for your training - meaning no wasted movement, no unnecessary repetition.
These one-on-one Brazilian Jiu Jitsu Classes help you become more effective and efficient in your movements and help you improve in real time with the feedback and advice of our instructors.
At Emerge Jiu Jitsu, we're proud to help everyone in Vancouver learn self-defense and challenge themselves with this incredible discipline. Join us for a Private Training session and enjoy:
Personalized attention and instruction
Complete privacy and confidence in your training
An effective total-body workout
Powerful self-defense skills for the real world or competition
Schedule Your Private Training Today And Take On The Best Brazilian Jiu Jitsu Instruction In Vancouver!
If you're working toward a specific goal or the group setting just isn't for you, our Private Training is the best way to challenge your mind and your body and improve your skills in no time.
Join us at Emerge Jiu Jitsu in Vancouver and learn hand-in-hand with the best coaches in the area. Just fill out the short form on your screen to get started today!