Master The Art Of Brazilian Jiu Jitsu And Take On A Great Workout Today!
Join us at Emerge Jiu Jitsu and take on a challenge like never before! Our Brazilian Jiu Jitsu program is offering men and women of all experience levels the chance to learn this incredible sport and take on a total-body workout at the same time.
We have fundamentals training for both youth and adults across Vancouver and our professional staff is dedicated to helping you learn the sport one step at a time.
Check it out today or fill out the short form on your screen for more information!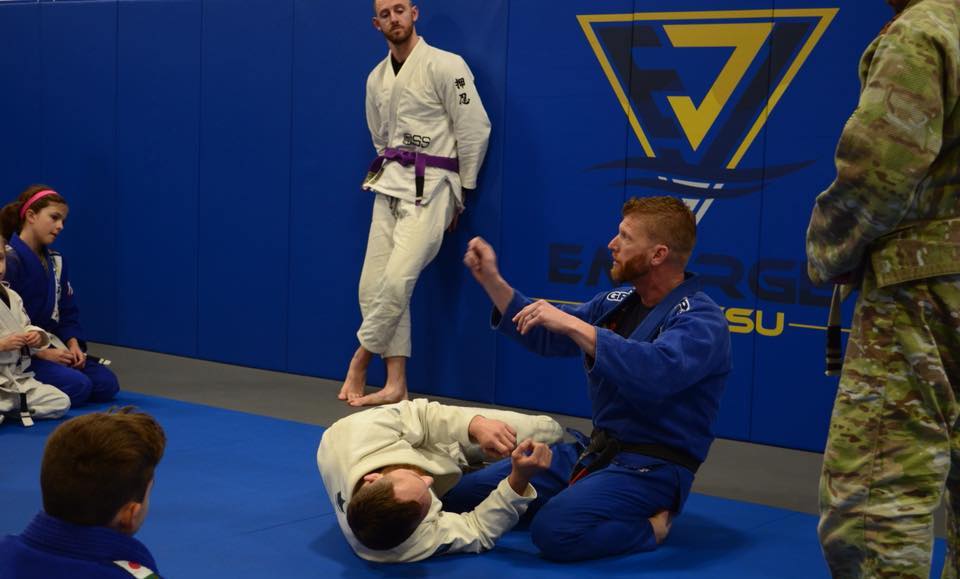 Comprehensive Brazilian Jiu Jitsu Classes For All Ages!
Whether your goal is to learn self-defense skills for the real world and competition setting or you're just hoping to stay in shape and challenge your body, we've got the answer.
Our Brazilian Jiu Jitsu Classes surround you with professional instructors and a safe, supportive environment where everyone can thrive. Join us at Emerge Jiu Jitsu for:
Youth Fundamentals Of Jiu Jitsu (Ages 10-14): This system is designed to introduce young students to the basics of the sport while also building up their speed and endurance. We develop students one skill at a time and rely on controlled technique training to help everyone stay injury-free. Our Youth training is great for:
Self-Defense and Bully Prevention
Competitive sport Jiu Jitsu training
Well-rounded athleticism for any sport or hobby
Adult Fundamentals Of Jiu Jitsu (Ages 15+): Whether you're a complete beginner or have some experience in the skill, this class is a great way to learn the techniques of BJJ, including takedowns, transitions, positions of control, and submissions. Our emphasis is on developing a fundamental skill set for both competition and self-defense. The adult program can help you:
Burn fat and build total-body strength
Defend yourself against any opponent or real-world threat
Challenge your body and your mind every single week
Check It Out Today! Our Brazilian Jiu Jitsu Classes In Vancouver Are Second To None!
Don't miss out on our comprehensive Brazilian Jiu Jitsu training. We're helping everyone in Vancouver have fun getting fit and learn an incredible new skill set. Join us at Emerge Jiu Jitsu today for a comprehensive workout and a great group of new friends.
Just fill out the short form on your screen to learn more or to get started now!